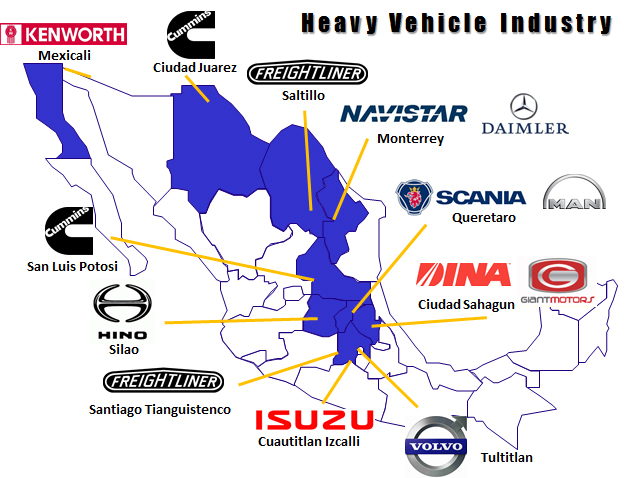 In just a few years, the Mexican automotive industry has risen as a global powerhouse, attracting over $23 billion in foreign direct investment since 2010. Mexico's highly competitive automotive industry is spreading rapidly to include high value-added segments such as heavy vehicles, turning Mexico into the world's 5th largest producer of heavy trucks.
Customs Infrastructure Modernization Will Accelerate in 2015
On January 6, 2015, Mexico's Ministry of Finance announced actions aimed at accelerating the implementation of the 2013-2018 Customs Modernization and Infrastructure Development Plan. Mexico and the United States have a trade dynamic of over $534 billion annually, of which 80% is transported by land across the border, making it a priority to rapidly advance trade facilitation programs and to improve customs infrastructure.
Success Stories
Constellation Brands Expands Footprint In Mexico
Anheuser-Busch InBev Is Investing In Yucatán
ThyssenKrupp Opened Its Fourth Plant in Mexico
Goodyear to Invest on New Tire Plant in Mexico
Starwood Aggressively Expands Portfolio in Mexico
Download file: NAFTA Works June - July 2015